General Information
The scientific group in the field of biomedicine and clinical pharmacy is a group of lecturers / researchers in multidisciplinary fields that involve various scientific methods to solve problems in the field of medical biology aswell as clinical pharmacy for the improvement of public health.
In the field of education, the scientific group in the field of biomedicine and clinical pharmacy has several compulsory courses, namely:
Anatomy of Human Physiology
Human Pathophysiology
Pharmaceutical Biochemistry
Basic Toxicological Pharmacology
Virological Parasitology Microbology
Pharmaceutical care
Immunology
Pharmacotherapy
Pharmacokinetics
Clinical pathology
Clinical Pharmacy
Drug Interactions
Hospital Pharmacy
Pharmacoeconomics
Pharmacoepidemiology
Biomedical and pharmacology scientific groups are also actively conducting research both internally and externally with many funded research topics such as incentives for the Faculty of Pharmacy, Pancasila University, inhouse grants  from Pancasila University, the Ministry of Research, Technology and Higher Education, the Ministry of Health, the Food and Food Drug Supervisory Agency, and other funding both nationally and internationally.
Laboratory Facilities
Physiology Anatomy Lab
Pharmacology and Toxicology Lab
Pharmacokinetics Lab
Pharmacotherapy Lab
Clinical Pharmacy Lab
Research roadmap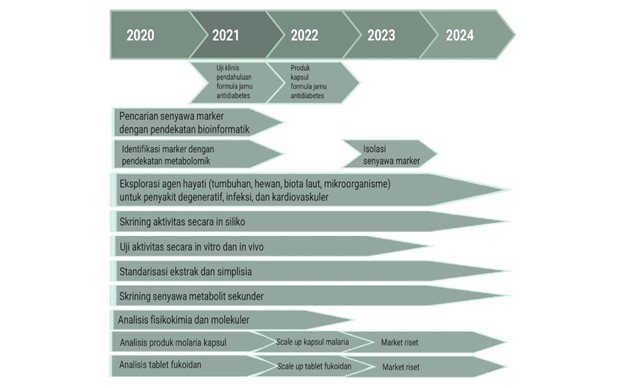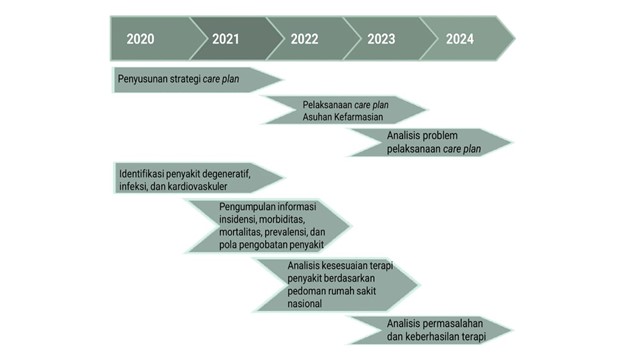 Scope of research
The development of natural ingredient drugs to address degenerative diseases such as diabetes mellitus, stroke, hypertension and cardiovascular disorders, hyperuricemia andmetabolic syndrome in collaboration with the CBCD (Center for Botanical Chronic Diseases) program of Rutgers University and Unas. Development of methods in zebrafish and other experimental animals in collaboration with the Central Research & Animal Facility, CREAM, IIUM Kuantan
Development of natural ingredient drugs to overcome infectious diseases such as antimicrobial, antimalarial and anti-tuberculosis. Currently, a fraction of natural materials as an antimalarial has been developed that has been observed by clinics in Papua and Southwest Sumba. Research already partners with Industry
Development of pharmaceutical care. The expertise that has been formed is the main capital to carry out  excellent pharmaceutical carefor the general public and other health professionals.